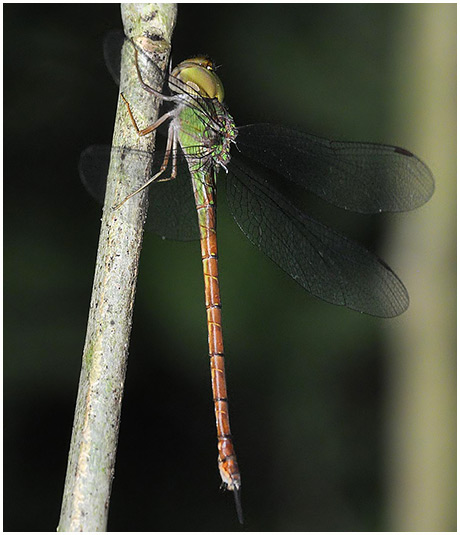 English name: Pale-green Darner.
Photo Netta Smith, identification Dennis Paulson.
PANAMA, Cocle, Canopy Lodge, El Valle de Anton, 1 September 2012.

Total length 59-66 mm, hind wing 34-43 mm.
Both sexes hang up in during day in woodland, usually dense, and forage at forest edge from ground level to well up in trees at dusk.
Breeds in forested swamp in tropics.
Ranges south to Bolivia and Brazil, also throughout West Indies and recorded from far southern Florida.
Dragonflies and Damselflies of the West, Dennis Paulson, Princeton Field Guides.
Triacanthagyna septima female
by Netta Smith
Clic...