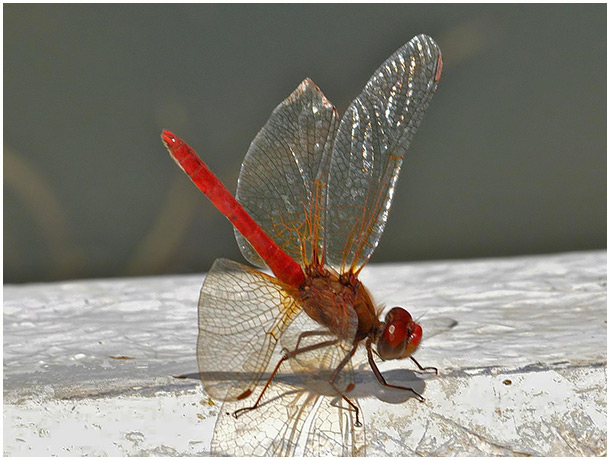 Netta Smith's photo.
Chiriquí, Guadalupe, Los Quetzales Lodge, 18th August 2012.

Maybe an old male, who lacks the two vivid spots on the side of the thorax.

Total length: 28 - 40 mm. Hind wing: 26-28 mm.
Males perch on leaves and twigs at waterside or over water and fly out at other male dragonflies , usually their own but also of other species. May obelisk on sunny midday.
Habitat: lakes and ponds in northern part of the range, even very small. More common on pools in rocky streams in southern area.
Distribution: the Cardinal Meadowhawk ranges from south Canada to Panama.
Dennis Paulson, Dragonflies and Damselflies of the West, Princeton Field Guide.

Panama - Sympetrum illotum male by Netta Smith
Clic...