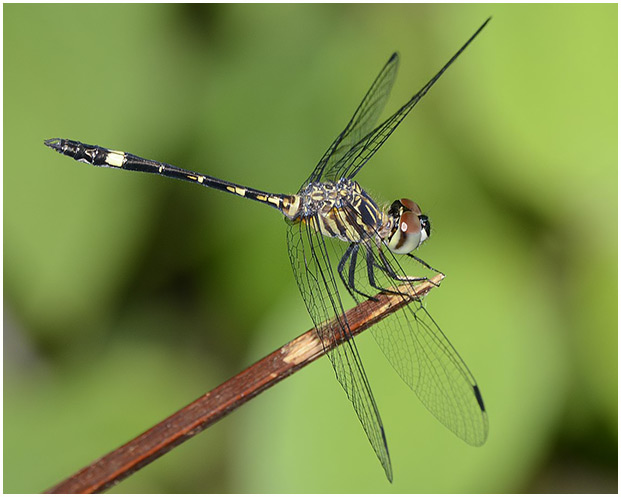 Dennis Paulson's photo, Canal area, Ammo ponds, 31th August 2012.
Total length: 35-41 mm. Hind wing: 25-33 mm.
Adult male with eyes brilliant green, face white, top of frons metallic purple. Thorax somewhat evenly striped brown and pale yellowish-green, abdomen black with fine yellow streaks on base and large squarish white spot on S7.
Habitat: wooded swamps and borders of wooded ponds and sloughs, typically in shaded area.
Distribution: Three-striped Dasher ranges from south Texas and Florida to Ecuador and Guiana, and West Indies.
Dragonflies and Damselflies of the West, Dennis Paulson, Princeton Field Guide.


Panama
Micrathyria didyma immature male
1/ 1
Clic...