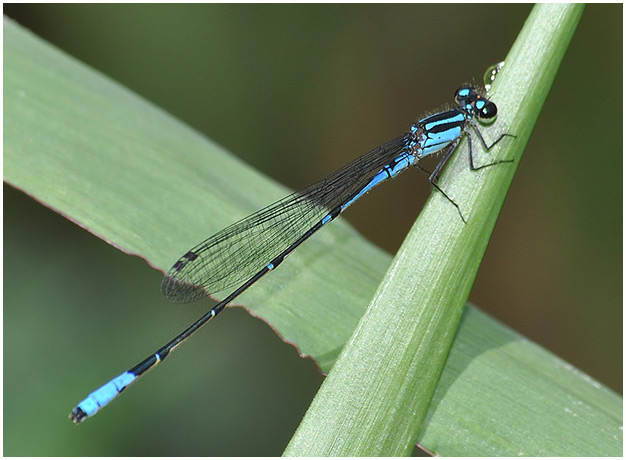 Netta Smith's photo, Acanthagrion inexpectum male, Chiriquí, Volcán Lakes, 20th August 2012.

The species is known from the Caribbean slope of Mexico (Veracruz and Yucatan) south through Central America to Panama and in Colombia, Venezuela, Surinam and Guyane Française in South America. In Costa Rica and Panama it occurs at higher elevation than A. trilobatum, yet I have also found it not much above sea level on the Yucatan Peninsula.

It is about the same size as Acanthagrion trilobatum, but males are easily distinguished by the greater amount of blue at both the base and tip of the abdomen. The 10th segment is not as enlarged as in A. trilobatum and many other Acanthagrion. It occurs in marshy ponds in both open country and forest. Dennis Paulson's comments.

Panama - Acanthagrion inexpectum male 1/1
Clic...